"One Of A Kind" 
Handcrafted Items 
* * * Created by MzJanice * * *
Here are some the items that MzJanice has already created as Special Oders or Gifts.
*Special Ordered * Star Moon Blanket *
I really love the colors and the way the blanket feels...
Thank You!!!!
Celtic Starz
*Special Ordered* Beatles Blanket*
Your beatles quilt was a HIT! Thanks again
James Goff Jr
*Special Ordered * Baby Clothes Memory Blanket *
I love my memory blanket....It is beautiful!!!  MzJanice captured many cute things from each article of clothing.  Over 100 squares.
Jacki W.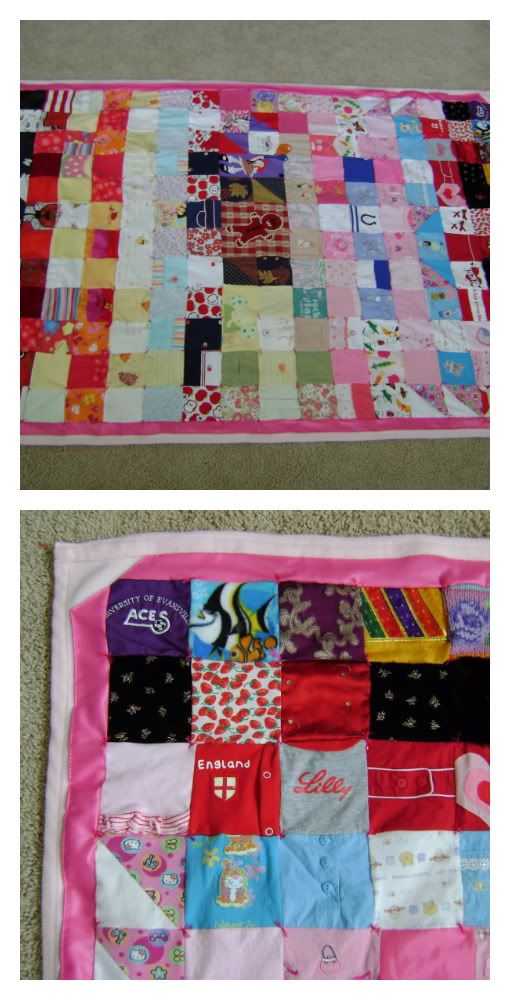 *A Gift * Crown Royal Wall Tapistry *
Thanks Mom!!!
Wow, that is cool.....Everyone wants to know where I got it.
Jeremiah
  Be sure to check out -
If you are interested in a Special Ordered Blanket.
** Also see ** 
"Item's in the Works"
They will be for sale soon.....
Thank You for taking the time to look!!!!
** PLEASE NOTE **
All merchandise created by MzJanice is protected under copyright laws. Please click Notice below to view rights.